In structuring my personal development around King, Warrior, Magician, Lover… Ballroom dance was my foray into Lover training.
I was especially intrigued by a way of thinking my instructors shared with me around how to know that one's dance learning is on the right track:
In order of importance…
1. It feels good for your partner
2. It looks good
3. It feel good to you
I repeat… In that order.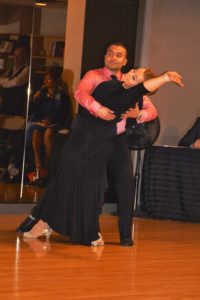 Event: Spotlight Ball 2016 at Arthur Murray Coquitlam
Waltz Routine

Swing (East Coast Triple) Heat

Tango Heat